Sweet Feet involves the whole person, One Step At A Time…
Sweet Feet has been continually taking one step at a time as our company strives to always provide the optimal service of foot care with unsurpassed client services while using the latest technology, education and products.
At Sweet Feet, we treat every customer like family. We strive to look at the whole picture with the client's mobility and whether it be shoes, off-loading products, referrals to specialists, shoe suggestions, we are here to help you! Together, let us help you One Step At A Time!
Yours and our safety is our priority
We are very proud of our state of the art "Clean Room"
You should never be afraid to ask WHO, HOW & WHERE the tools that are being used on your feet are being cleaned!
Our best practice for instruments for foot care and deemed critical and should be cleaned per AHS regulations and in an regularly inspected reprocessing room.
All instruments are packaged and sterilized by autoclave. To eliminate the risk of cross contamination, all surfaces and treatments areas are cleaned and disinfected between clients.
We are in compliance with all new mandated regulations for Personal Protective Equipment and disinfecting our rooms and equipment in between clients.
We love and care about how we provide care.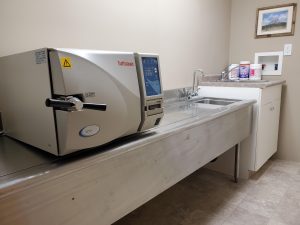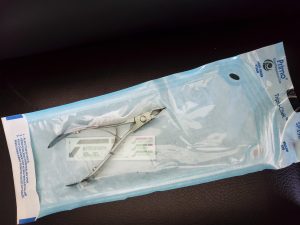 What is Advanced Foot Care?
The basic care of the lower leg, foot, and nails, including mobility and health assessment, and interventions of trimming nails; buffing corns, calluses; debriding thickened nails; and patient teaching. Proper care of the feet increases body defences against immobility, pain, and infection.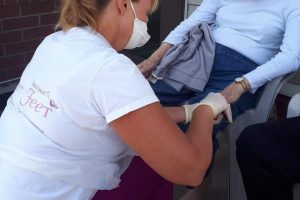 Who needs Advanced Foot Care?
Diabetics
Seniors
Injured or Immobile
People with limited vision
Athletes
Individuals with arthritis
People with poor circulation and/or loss of sensation
Cancer patients
Pregnant women
Individuals with speciality to nail ailments