Sweet Feet is serious about making sure you get the care you need for your feet, and that's why we offer mobile visits! With patients ranging from injured athletes, to diabetics, to the elderly, we see and treat people from all walks of life.
Basic and Advanced Foot Care
General health assessment and referrals as needed
Fungal nails
Corn and callus removal
Ingrown toenails
Ram's horn nail reduction
Treatment of Involuted nails
Shoe assessment
Assessment and care for foot deformities such as Bunions, Mallet/Hammer toes, Pes Planus (flat feet), Pes Cavus (high arches), Charcot Foot
Diabetic Care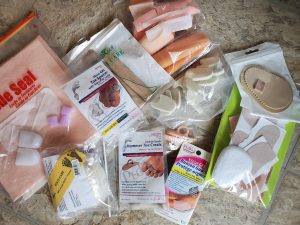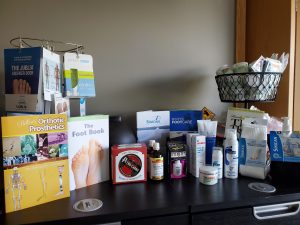 We specialize in the following retirement residences in Medicine Hat.
AgeCare Riverview
Masterpiece
AgeCare Valleyview
Good Samaritan's Society
River Ridge Seniors Village
Meadowridge
Meadowland
Wellington
South Country Village
Cypress View Foundation
Each of our clients is treated as the most important person we'll see all day. Because they are! We attend to each residence for as long as needed and provide each service with a personal, compassionate touch.
The average session cost is $50-$70.
We accept cash, cheque, e-transfers and credit card which is due at the time of service. 
If this is a 3rd party billing, please contact Denise at our office to set up a payment plan! 
Eligible for Special Needs Assistance for Seniors (SNA)?
Government reimbursement available for those who qualify. We will submit your receipt on your behalf.
Government reimbursement available for those who qualify. We will submit your receipt on your behalf.
Receipts claimable as a medical expense. We offer once a year account summary for your convenience.
We do not currently support direct billing. 
Check with your insurance provider to see if your plan covers foot care with a doctor's note.
Sweet Feet involves the whole person – their health, lifestyle and often their family. It is necessary to be a good listener, and at times, to be a good detective, to determine underlying problems and then develop a plan to address the key issues. Foot care brings tangible benefits like enhanced mobility, independence and socialization. Though it does involve trimming and filing the toenails, and speciality to nail ailments, it also includes an in-depth assessment of the client's overall health. I provide a great deal of client education, as well as detailed care plans with the documentation that supports the chosen approach to reaching optimum foot health.
Contact us to schedule an appointment!